SELF I&C, a USB memory manufacturer in Korea, released SWING ViRobot USB that integrated with ViRobot anti-virus engine consecutively after they released 32GB USB for the first time in the world.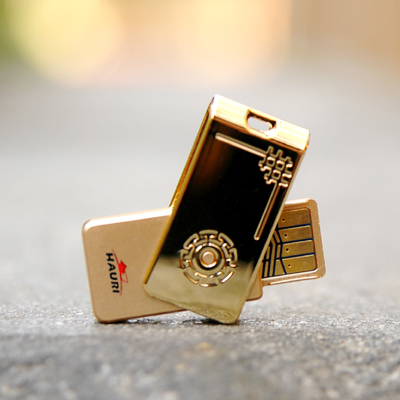 SELF I&C SWING ViRobot USB contains a powerful online anti-virus solution which is developed by HAURIs technology. It basically provides online real-time virus scanning and repairing service.
Also, it provides the process and memory scanning as well as anti-spyware, firewall, key protection, network management, shared folder management and vulnerability check to secure users computing system.
Furthermore, this SWING USB guarantees your database integrity for those files in storage device and blocks the spreading of virus infection to other PCs. This anti-virus solution in USB is compatible with other AV products.
This ViRobot online AV solution in USB is free service for 3months and you can purchase it for 1week, 1month or 1year once its expired.
USB density available: 1GB, 2GB, 4GB
(Sourced from Pcbee.)